A backyard garden space can be elevated to the next level with hardy perennials for Alberta and it's difficult climate. Perennials are plants that come back year after year. While annual flowering baskets and planters can bring instant colour and pizzaz – perennials build structure and interest in the shoulder seasons as well. The two work well together and a bit of planning can make sure the investment you make in your perennial beds will last the test of time in our challenging Alberta growing zones. Here are 10 must plant perennials that won't let you down: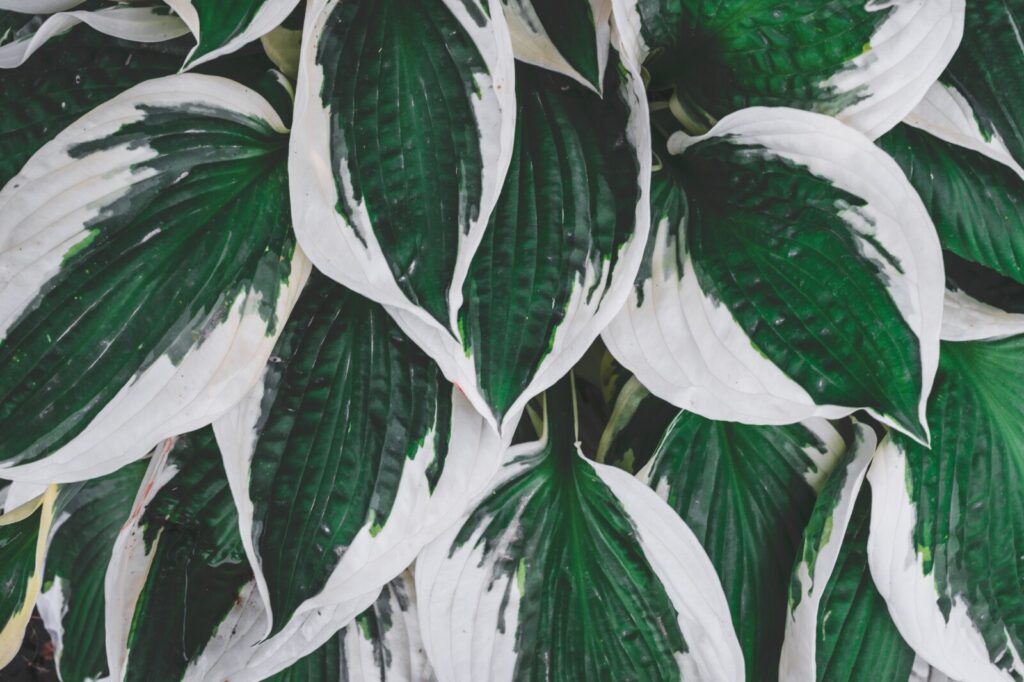 There are several types of Aster native to Alberta and they do extremally well here, even at higher elevations. These deer resistant plants enjoy full sun and fertile, well drained soil. Much loved by butterflies and other pollinators, aster bloom late in the season after most others have stopped so planting these will extend the colour and interest flowering plants bring to your garden.
Bergenia likes a shaded spot and grows at a rather slow pace so as not to overgrow your garden. You'll find flowers in early spring and then this plant will act as a low maintenance foliage filler for the rest of the season. Keep it in moist yet well draining soil and dead-head spent bloom spikes. Divide every 3 to 5 years as required. Clean dead foliage away in late spring as new leaves emerge.
Creeping Jenny is Hardy to zone 2 and one of the toughest plants out there. It's bright foliage brings contrast and interest to your garden and it's perfect for hanging over the edge of your beds as a 'spiller.' Creeping Jenny will thrive almost anywhere as long as the soil drains well. Use it as ground cover in shaded areas where it's difficult to mow and enjoy the tiny purple flowers in summer.
Another creeper – Thyme is smaller leaved than Creeping Jenny and is ideal for filling in spaces around paving stones and rock gardens. Creeping thyme is sometimes used as an alternative ground cover that can spill over the edges of garden beds and as it is deer resistant, it may help deter deer from other tasty plants in the area. Creeping thyme is edible and produces tiny beautiful purple or white flowers – it's also tough enough to utilize in pathways and high traffic areas. Avoid using it in areas with pooling water but otherwise it should be happy almost anywhere.
Heuchera is nearly as varied as Hosta in that they come in a many leaf patterns and colours from bright lime to deep purple. Tall spikes of bell shaped blooms will emerge in spring and it will flower throughout summer. Heuchera grow in a mounded habit and enjoy part shade or dappled sun with well draining soil. Dead-head spent bloom spikes as required but otherwise these perennials require very little maintenance.
This resilient flower will enjoy any sort of soil as long as it drains well and retains some moisture. Ideally they'd get full sun but not all the heat that goes with it, so somewhere that gets shade in late afternoon is perfect. Columbine plants live 4 to 5 years however, will self seed with little intervention from us. Keep young plants from drying out and they'll be more drought resistant once they're established. If blooms seem lack-luster on established plants, provide them with a bit of fertilizer.
Sweet William as it's sometimes called, produces carnation like blooms with a spiced floral scent. These are lovely for cut flower bouquets and are perfect for border plantings in full sun areas. Dianthus blooms from May to early fall and enjoys well draining, fertile soil that is more alkaline than neutral. Plants will live several years so let older plants go to seed to repopulate the area at the end of the season.
If ever there was a low maintenance perennial plant – it's the hosta. Additionally, if ever there was a one-plant-fits-all plant – it's the hosta! Big or little, bright or subdued – there's a hosta to fit perfectly in your garden and you'll be glad to have them return, year after year. Plant them somewhere safe from deer and rabbits that's not in full sun. Keep them well watered in high heat. Happy hostas will flower early to late summer so keep them looking great with some slow release fertilizer.
You wouldn't know it with the rains we get in June but southern Alberta is an arid, desert like habitat. Because of this, cold hardy succulents like sedum do really well here. Place them in a sunny location that is void of standing water and they'll flourish. Often called stonecrop, this plant is named because it is literally a crop that grows in stone. Sedum are perfect for filling in gaps in planting beds or for crawling amongst rock gardens and they'll come back again and again.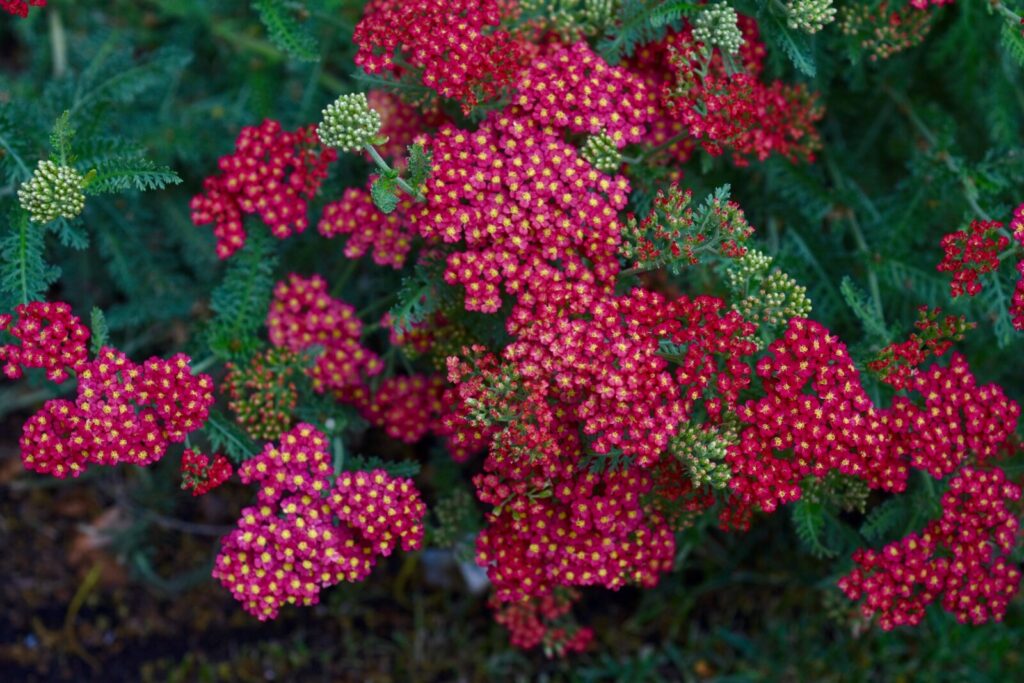 Yarrow is a tall growing herb that is suited to your herb garden or any perennial bed. Aside from providing it with plenty of light, yarrow is very easy to grow and find success with. Avoid standing water areas but otherwise your yarrow will be happy in poor soil and grow maintenance free. Flat topped clusters of tiny flowers arrive in spring and are available in several colours from white to pink to red. Divide clumps of yarrow when they become overgrown or empty in the center and your planting will last the test of time!
Perennials for Alberta – Conclusion:
You can find hardy perennials that are easy to grow in Alberta! These staple plants will keep your garden lush and full over the years allowing you to get creative with annuals in the gaps. Perennial plants are fantastic for the eco-systems of our gardens and will provide habitat for beneficial insects. Screen shot the image below so you'll have this list handy when you're shopping through the garden center. Happy planting!