Anything Grows is Cochrane and West Calgary's premier, year-round Garden Center. Founded in 1999 by Rob & Sandy Heembrock, Anything Grows has been a multi-generational family affair for over two decades, and the Heembrock family is proud to be long time members of the Cochrane Community.
Originally a car dealership and a dentist's office, the current Anything Grows building was renovated early on to become the garden emporium it is today. After combining the two buildings into one and adding a large greenhouse in the back, Anything Grows grew quickly within their first 7 years, and was renovated once more to add a full office space in 2006.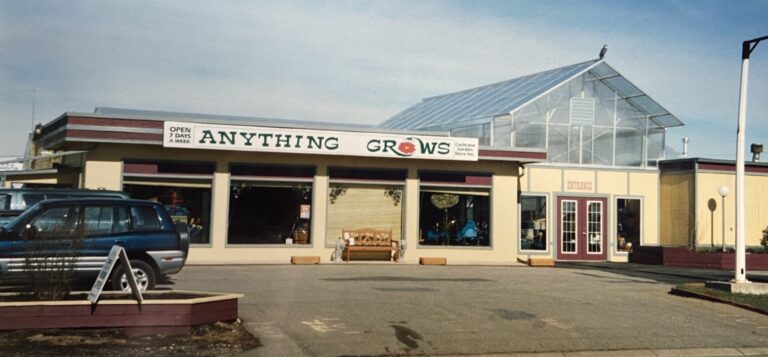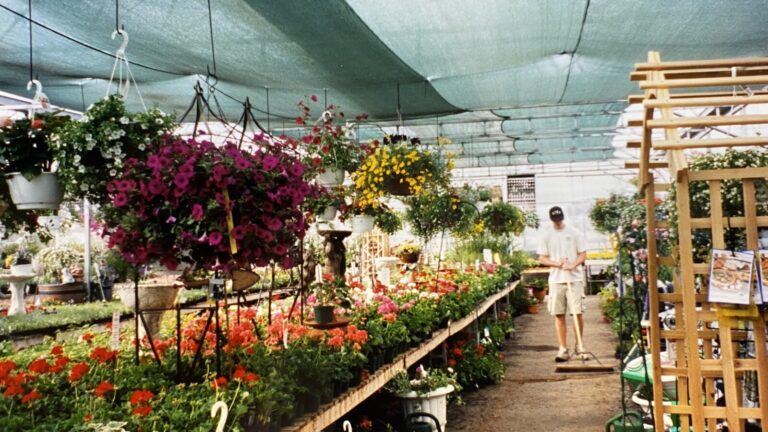 This additional space has helped to accommodate our amazing, ever-expanding team of dedicated plant-people. We are so fortunate to have many long-time team members and, each spring, some enthusiastic newcomers, to help us serve our community.
At Anything Grows, we work hard to offer you an experience that you won't find at the big box stores. We pride ourselves on offering quality products that we can personally recommend, a wide selection of plants and gardening goods, honest prices that are carefully considered, and exceptional service from our team of experts.
Is to make outdoor & indoor gardening fun and accessible to as many people as possible!
We do this because we believe in the importance of nature for human society: for our physical, mental and emotional health. Plants & nature allow us to advance our science & evolution, they help us deepen our awareness and personal understanding, and they contribute to our mental, emotional, and physical state of health and well-being. We believe that forming a strong connection with the environment is incredibly valuable to each and every person, and cultivating plants is an important way to form that connection.

We are proud to have been voted Cochrane's Best Garden Center, 10 years in a row!
Community Memberships and Associations